About JA
CHANGING THE LIVES OF YOUNG PEOPLE
At Junior Achievement we believe in "possible." Each day, we work to help young people discover what's possible in their lives. We do this by helping them connect what they learn in school with life outside the classroom. We let them know it's possible to invest in their future, to gain a better understanding of how the world works, and to pursue their dreams. We show them that it's possible for tomorrow to be a better day.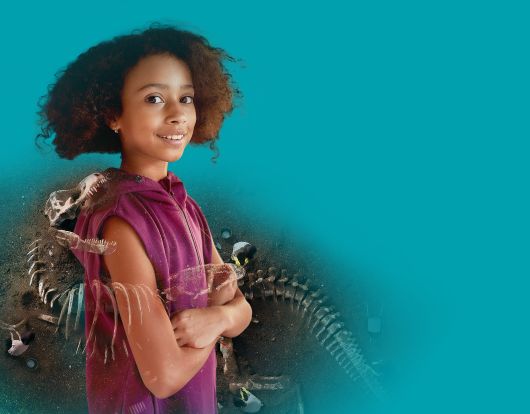 Empowering the Next Generation
Junior Achievement's proven lessons in financial literacy, work and career readiness, and entrepreneurship are shown to positively impact the lives of young people. These lessons align with national and state educational standards and are delivered to millions of students across the country with the help of our education partners and volunteers from the local community.
Research shows that JA Alumni are more likely to have a college degree, feel confident managing money, have career success, and have started a business as an adult.
Learn more about 2021-2022 Alumni Survey Report
Junior Achievement Facts
What is Junior Achievement?
Junior Achievement has over 100 local JA Areas across the nation, and together we are the nation's largest organization dedicated to giving young people the knowledge and skills they need to own their economic success, plan for their futures, and make smart academic and economic choices. JA's programs—in the core content areas of work readiness, entrepreneurship and financial literacy—ignite the spark in young people to experience and realize the opportunities and realities of work and life in the 21st century.
Purpose
Junior Achievement of Northern California inspires and prepares young people to succeed in a global economy by becoming financially literate, workforce ready, and armed with an entrepreneurial mindset.

JA's suite of grade-specific programs are designed to be interactive and utilize a blended-learning approach that enables students to apply their learnings to life inside and outside of school. All JA K-12th grade program curricula focus on three important factors for 21st century success: financial literacy, work readiness, and entrepreneurship.
Leadership
Mr. Alan Armstrong, President & CEO of The Williams Companies, is chairman of the Junior Achievement USA board of directors. Jack E. Kosakowski is the president and chief executive officer of Junior Achievement. Junior Achievement USA board members represent a wide range of businesses and academic institutions around the world. In addition, approximately 4,300 board members lead JA Area Offices around the United States. Adrian Dimech, Vice President of Delivery and Assurance at AT&T, is the chairman of Junior Achievement of Northern California's governing board of directors. The board is comprised of over 40 top leaders, representing a wide range of businesses and demonstrating a high commitment to JA's mission. In addition, JA has seven regional advisory boards that collectively serve as an innovative force in the advancement of our work throughout Northern and Central California. Cristene Burr is the President and CEO of Junior Achievement of Northern California.
Proven Success
Junior Achievement is one of a few nonprofits to use independent, third-party evaluators to gauge the impact of its programs. Since 1993, independent evaluators have conducted studies on Junior Achievement's effectiveness. Findings prove that Junior Achievement has a positive impact in a number of critical areas. We invite you to read the Programs Evaluation Results.
We invite you to read the Programs Evaluation Results.
Program Reach
Nationally, Junior Achievement reaches more than 4.8 million students per year in 209,651 classrooms and after-school locations. JA programs are taught by volunteers in inner cities, suburbs, and rural areas throughout the United States, by over 100 Area Offices in all 50 states.

Through corporate, community and educational partnerships, JA of Northern California strengthens the region's competitiveness by bringing together a trained force of passionate volunteers to teach and inspire generations of young people to manage their personal finances, be self-sufficient, and have a shared culture of optimism, grit, zeal and enterprise.

In the most recent school year, JA of Northern California engaged nearly 3,300 volunteers and provided 516,485 instructional hours to over 90,000 students
A Brief History
Junior Achievement of Northern California first opened in 1950 and is now the 10th largest JA operation in the United States. Since 1919, when JA USA was founded, it has grown to be the nation's largest organization dedicated to inspiring and preparing young people to succeed in the global economy.

JA connects students, educators, and business professionals together to build quality partnerships that empower young people to own their economic success by becoming financially literate, workforce ready, and equipped with entrepreneurial skills. JA programs inspire students to be financially capable, innovative thinkers and problem-solvers, steadfast in their commitment to education and career success. In fact, JA alumni are:

30% more likely than the average student to earn a Bachelor's degree
67% more likely to have an advanced degree
Earning 20% higher household incomes than their non-JA peers
143% more likely to be involved with starting a business
Organizational Overview
Junior Achievement USA is headquartered in Colorado Springs, Colorado, and provides strategic direction, leadership, and support to over 100 JA Areas across the nation. Local volunteer boards of directors comprised of business, education, and civic leaders set the policy and direction for each local office. JA of Northern California was founded in 1950.
Volunteers
Volunteer mentors and facilitators are the lifeblood of JA's service delivery model. About 3,300 volunteers each year share their personal and professional experiences and skills with students, helping them make the connection between what they are learning in school and what they will need to succeed in work and life. The only real expertise needed for classroom volunteers is enthusiasm, life experience, and a willingness to teach children how they took chances and aimed for the stars in their own lives. JA provides the training, curriculum, on-going support, and classroom for these volunteers.
More about Junior Achievement
Financial and Annual Reports
We've consistently received high grades for accountability and transparency.
JA Financials
Our Commitment to Diversity, Equity and Inclusion
We at Junior Achievement are dedicated to providing a positive, enriching learning experience free of bias that promotes greater economic opportunity and equity. Junior Achievement welcomes K-12 students, volunteers, educators, staff, and other partners and stakeholders, regardless of race, religion, age, gender, national origin, disability, sexual orientation or any other legally protected characteristic.
We use cookies to provide you a personalized experience. How we do this is by analyzing user behavior on our site and sharing data with our advertising and analytics partners. You consent to our cookie policy if you continue to use this website.